KOREATECH's '2014 SUMMER SCHOOL'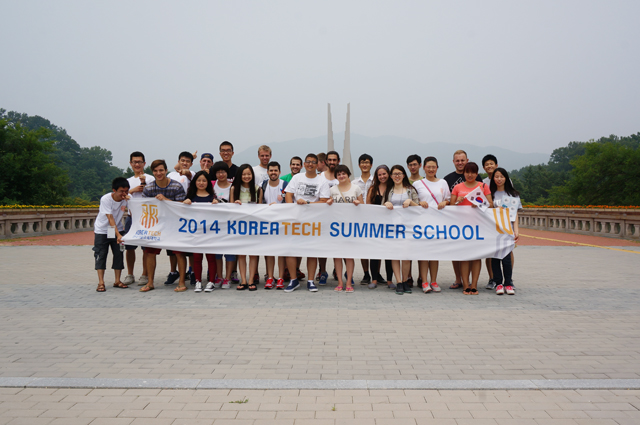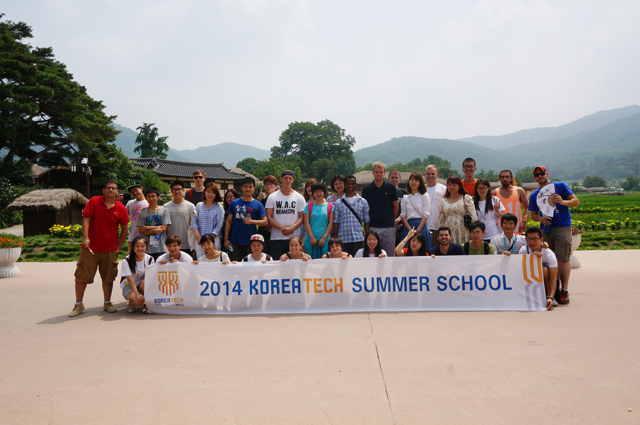 KOREATECH invited 27 students from 11 sister universities to educate them in marketing, engineering and Korean culture.
KOREATECH hosted the '2014 KOREATECH SUMMER SCHOOL' for 3 weeks from the 6th to 26th ofJulyinviting27studentsfrom11sisteruniversitiesthroughoutAsia,EuropeandAmerica.

It included China (Harbin Institute of Technology, Tianjin Polytechnic University, Shandong University at Weihai, Yunnan University of technology and science, Tianjin University of Technology and Education, Yanbian University of Science and Technology), Turkey (Eastern Mediterranean University), Spain (University of Jaén), Denmark (Copenhagen school of Design and Technology, Aarhus University School of Engineering) and Canada (Yukon College).

By providing KOREATECH's specialized engineering education models and programs of Korean culture to foreign students, KOREATECH wished to attract them as exchange students or as graduate school students in the near future.

This Summer School offered a Marketing class which was associated with engineering education and gave 3 credits to the foreign students. Also, other various programs progressed including Korean culture (Korean Calligraphy, Taekwondo, making Korean food, visiting Folk Village) and visiting companies such as, Kia Motors plant.

Through this program, KOREATECH wants to spread its excellent engineering education model and culture of Korea to the world and intensify its own Global competence by attracting global talents.