KOREATECH students tour throughout western United States to promote Korea's 'Dokdo'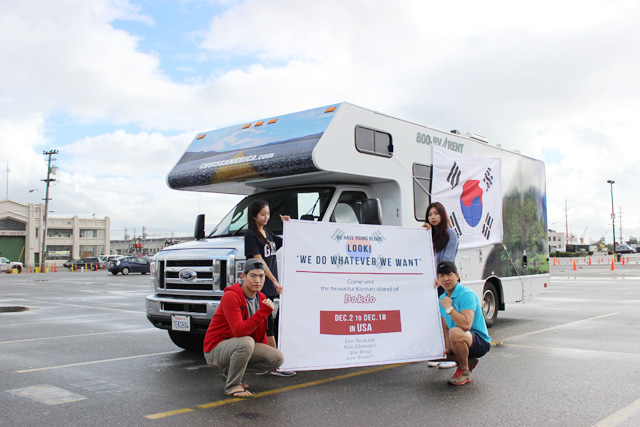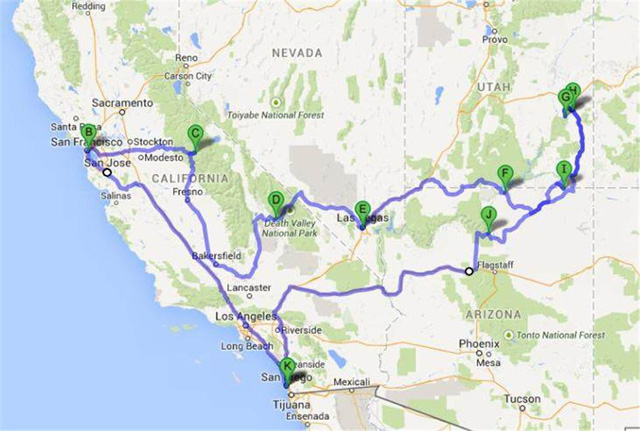 "Come visit the beautiful Korean island of Dokdo!"
A group of KOREATECH students have started a nineteen day tour in the United States to inform others that Dokdo is a Korean island.
Seock-jea Lee (School of Electrical, Electronics and Communication Engineering), Chang-sik Kim (School of Mechanical Engineering), Song-i Lee (School of Energy, Materials & Chemical Engineering) and Min-ji Ma (Major in International Area and Culture at Konkuk University) embarked on a long journey that departed from San Diego, California and will come back to San Diego by way of Los Angeles, San Francisco, Arches National Park in Utah and Las Vegas, Nevada.
The groups attached a banner to their camping car that reads, "Come visit the beautiful Korean island of Dokdo. We love Dokdo!" They will hand out leaflets published by South Korea's Ministry of Foreign Affairs to foreigners who they will meet on the tour.
Seock-jea Lee originated the idea to promote Dokdo's beauty and importance to foreign countries. Last year he visited Dokdo and was impressed with Dokdo's great scenery, so, after completing his language study and internship in May of this year at Illinois State, he shared his idea with his friends. As a result, Mr. Kim, Song-I Lee and Miss Ma joined with him for this tour. They raised money for their traveling expenses from their part time jobs and paid internships.
Seock-jea Lee stated, "We will explain about the location of Dokdo and Japan's incorrect insistence for their possession of Dokdo." And "We want to look back upon our own past and enhance confidence that we can do anything through completing this tour."