The 10th anniversary of the CEO course.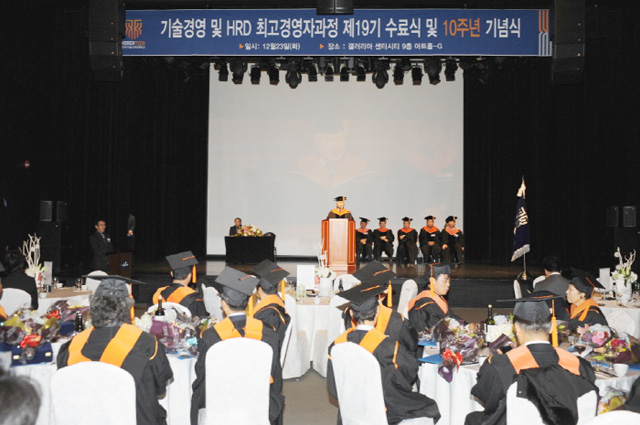 KOREATECH held the 10th anniversary event for the completion ceremony of the CEO course where over 200 CEO's attended at the Galleria department store. Attending the anniversary event were: Seung-jo Yang, a member of the National Assembly, Bon-yeong Gu, the Mayor of Cheon-an and Ki-yeong Kim, the president of KOREATECH University.
At the event, President Ki-yeong Kim stated, "The Business management course for executives have continuously produced 513 CEO's who all have exceptional abilities for Management of Technology and HRD".
The CEOs attending the 10th anniversary, thankfully donated about 100milion KRW(about US$ 98,200) as development fund for the KOREATECH students' scholarship.